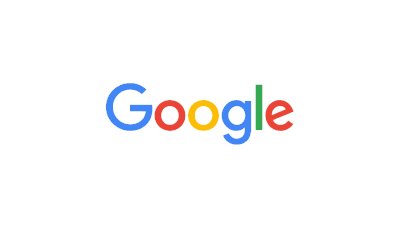 Casey Johnson
This karate school is amazing. They have the best instructor. My daughter just started karate for the first time and loves it. I have seen a change for the better in her. I would definitely recommend to anyone in the area.

Kris Michaels
I am very blessed that I found American Karate Academy. As a parent, you never want your child to be bullied. At American Karate Academy your child will learn how to self defense and boost self esteem. The Instructor and staff are caring and extremely knowledgeable. All American Sensei Garcia is inspiring with his words of wisdom and I praise him for his amazing program. I am confident that my boy will not get bullied and that is priceless!

Reese Mathers
Great place for your children to learn outside of the house about respect, discipline and all the fundamentals of being a positive roll model in life. Being a parent and teaching these fundamentals is one thing, but to have it reinforced by Mr. Garcia @ American Karate Academy has been an amazing experience for my child. You won't find more caring and dedicated Staff and owners anywhere in Miami! Thank you American Karate Academy.

Stephanie Diaz
Don't let the fact that they just opened a few months ago fool you. This is a top notch academy led by the owner and Sensei, Sensei Garcia. My son has been attending for a little less than a month and we've all witnessed the transformation in him. Sensei Garcia is incredibly passionate, and has the patience of a saint!

Jason Menendez
I started taking karate for the first time and loved it, Sensei Garcia is an excellent instructor with lots of martial arts knowledge. He is very detailed but yet makes the classes fun. The karate school is very clean and safe. I highly recommend Sensei Garcia and American Karate Academy to anyone.

Ivetta Menendez
I love to see a smile on my daughter's face when I bring her to American Karate Academy I think the school is fantastic it gives my daughter so much more confidence. You can tell the instructor has a lot of experience. I would definitely recommend this place.


Maggie N.
Wow! What a hidden gem! I felt so comfortable stepping out of my own "out of shape" comfort zone and trying Karate & Kickboxing for the first time ever!!! Sensei Garcia who happens to be the owner is absolutely endearing and passionate about what he does. He motivated me through every step. Most affordable prices in the entire area... trust me i did my homework & crunched a lot of numbers. You will not be disappointed if you give them a try. 2018 Health Goals started early!!!

Jessica J.
American Karate Academy is a great school where my daughter has learned discipline, to be respectful, helpful to the others and to protect herself. The teacher loves the kids and is making a difference in their lives.

Jaycee R.
My son started here almost a month ago, he loves it! We are so happy with the academy. The staff is excellent, it's family owned and they make you feel like family as well. It's very clean. Mr.Garcia the teacher not only is very professional but you can tell he truly cares about the progress of each child, in karate but also in their academic school as well... My son is extremely happy to go to karate 3 times a week, he looks forward to it and constantly reminds me of when he has karate. never a dull movement. I couldn't be happier with the academy.