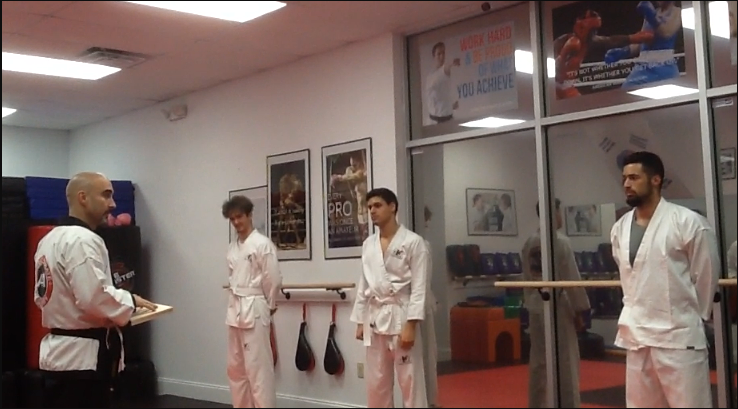 Teen's MMA Program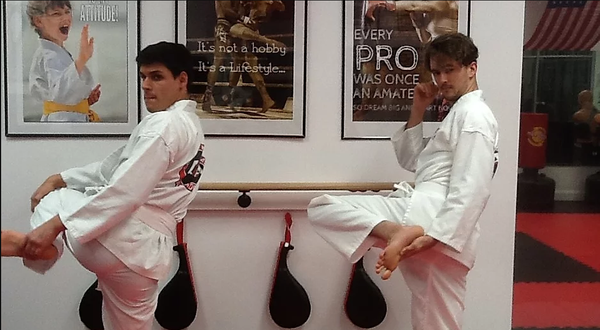 With all of the growing challenges facing our teens today in Society, We realize that teens are under a lot of pressure, especially with school work. There has never been a better resource than karate classes for teens to keep your teen happy and productively on track. Our specialized teen program will teach them both the physical and mental skills necessary to resist temptation and confidently avoid any form of unproductive confrontation in a safe, supportive environment. Your teen will be inspired through a mentor styled system of instruction that will highlight the rewards of self-discipline, self-respect, commitment, dedication, loyalty, and personal accountability related to their day to day decision making. Your Child will learn to show respect to all elders, parents, teachers, and how to commit and follow thru with all his/her goals and to pledge to our NEVER GIVE UP!!! Dojo Attitude.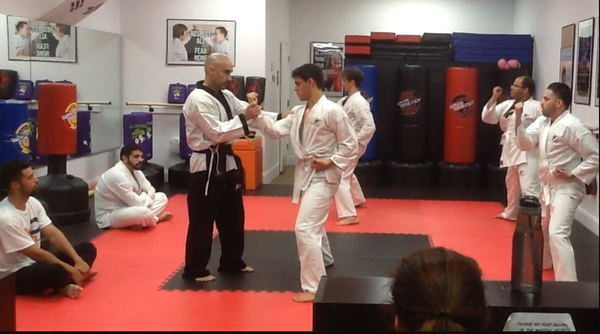 American Karate Academy, is a safe and positive environment, providing a fun activity-driven atmosphere where those with common interests can join together in physically rewarding and mentally challenging activities. Teens training in our karate program also develop positive character traits such as perseverance, goal-setting, honor and discipline. Your child will find that our karate program is fun, high energy, exciting, motivating, and they will enjoy the workout as well as the life- long friendships that are built exercising and training with people who have similar goals. Our goal at American Karate Academy isn't to make your childens into champion fighters—It's to make them champions in life.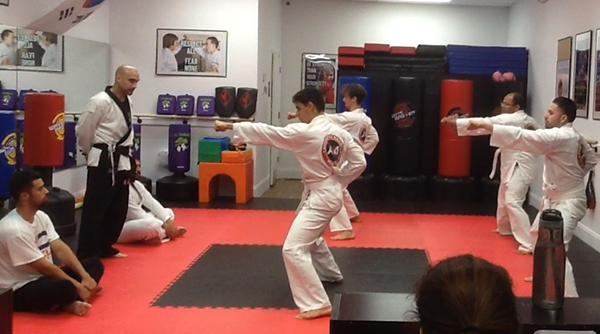 Our Teens Program will:
Develop Confidence through learning and demonstrating martial arts techniques, so that your teen feels a sense of achievement and competence

Stimulate your teen mentally through challenging drills, techniques and training scenarios, so your teen feels a sense of growth

Provide a positive social network and support group of like-minded individuals focused on health and personal development, so your teen feels as if they are a part of something special

Strengthen your teen physically, mentally and emotionally, so your teen gets the necessary physical exercise ever teen needs to continue to physically develop

Teach responsibility, so your teen knows what it is like to make responsible choices, but also be responsible and accountable to others

Instill discipline through a structured environment, so your teen can develop and mature into adulthood while learning and applying the martial arts

Support your teen with a safe, clean, structured and non-judgmental environment, so your teen feels safe to make mistakes, learn and grow.