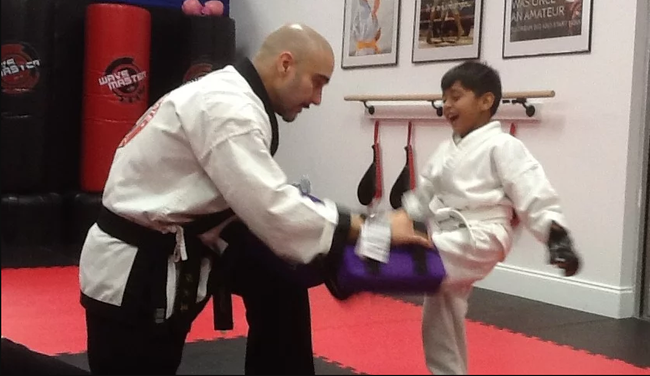 Little Dragon's Program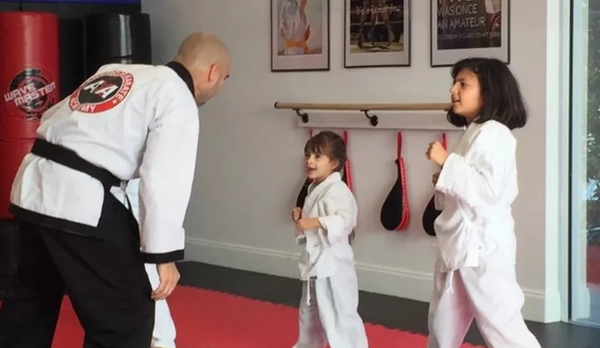 At AMERICAN KARATE ACADEMY -Your child's life will be changed forever, We understand how important your child is to you. As professional martial arts instructors, we take it very seriously when teaching your children. Our Little Dragons Program is specifically designed for children ages 4-6 yrs old.
Our youngest students experience the martial arts in a "Little Dragons" class where they develop improved listening skills and focus in a class atmosphere which leads to success at school. A positive self-image and "I can do it" attitude becomes ingrained while their motor skills progress giving them an athletic edge in other sports. The Little' Dragons Program focuses on the basic fundamentals of martial arts and life. Kicking, punching, blocking, and basic self-defense skills are taught and practiced in each class. These young children are also taught the formal etiquette of martial arts training such as bowing, standing at attention, looking straight ahead, forming a straight line with the other children, and responding to instruction from the teacher.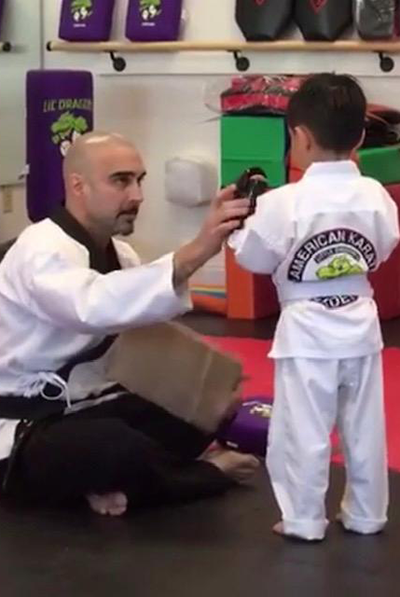 Through creative games and learning activities, your child will develop the skills required to be a successful martials arts student. The excitement of each class makes our students thrilled to come back to class time and time again. The students might think they are playing games or passing 'challenges' but they are really learning the building blocks for success both inside and outside of the dojo. Our Little Dragons are welcome to come twice or three times per week for their training sessions. Come in and enroll your child today.
Skill: FOCUS
This skill will help your child's listening and reactions skills. They will excel faster in any physical activity. Your child will also become a better listener and a more focused student in school.
Skill: TEAMWORK
The more comfortable your child is when working with others, the more they will accomplish. As a team player, your child will develop more character, which will help them make new friends and become a better leader in life.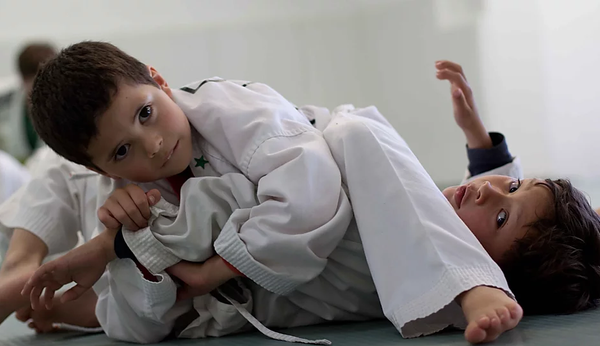 Skill: BALANCE & COORDINATION
This skill is important to develop at an early age. Your child will become a better participant in sports and activities if they feel more confident in their physical abilities.
Skill: MEMORY
Developing a good memory is exercise for your child's brain. We believe that the sooner your child exercises his or her memory, the stronger that part of the brain will become. Our drills are constantly challenging your child's memory skills.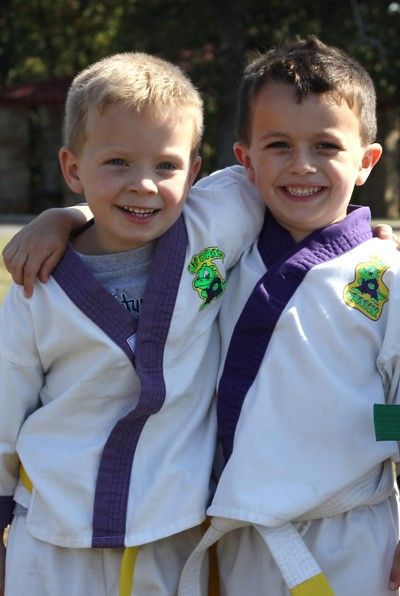 Skill: DISCIPLINE & CONTROL
Our instructors use various drills to help create the vision that discipline can be very rewarding. Your child will take pride in doing the right thing and making good decisions..
Skill: STRANGER SAFETY
Your child will learn how to "Play it Safe." Topics will be taught in a non-threatening manner. Other safety topics are covered throughout the year including: Fire safety, Home safety, Traffic Safety, etc.
Skill: CONFIDENCE
It is important for children to have confidence in their own abilities. One of our primary goals is to re-enforce that each child is "Special, Smart & Strong!" and we do that with a number of drills designed to build each child''s confidence.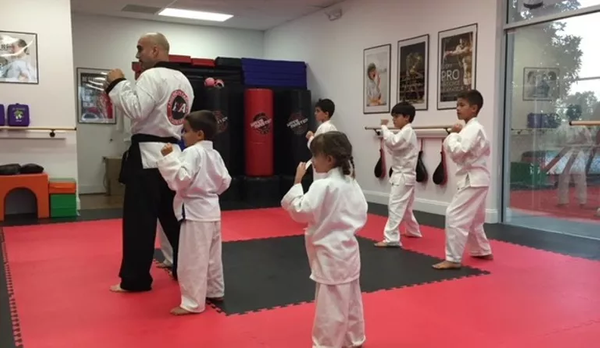 Skill: RESPECT
Being respectful means showing honor. Your child will learn about being respectful. The instructors set a very important example by being respectful to the students.
Skill: COMPASSION
Compassion means showing kindness to those in need. Your child will have the opportunity to participate in various drills and activities which will help them in learning what compassion is all about and how it makes a difference in another person's life