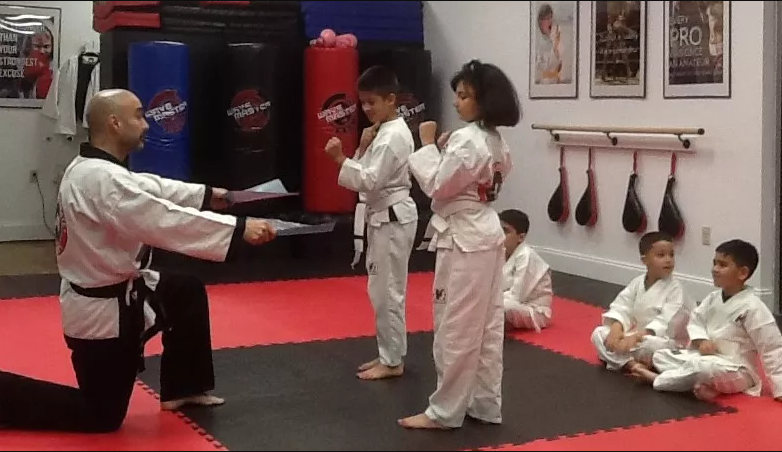 Kid's MMA Program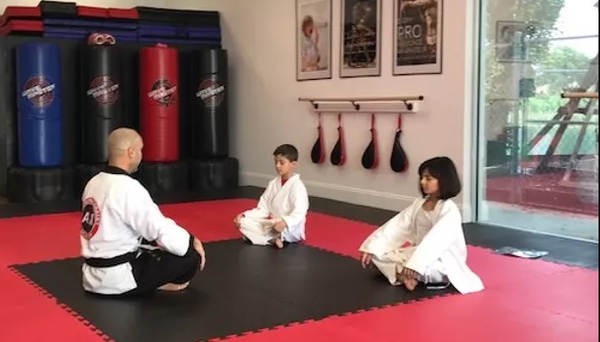 At, AMERICAN KARATE ACADEMY our Kid's martial arts programs are second to none. We realize that the ability of a child to defend himself/herself is important, but far more important are the tools the child will need to develop into a well-rounded adult. Therefore, our emphasis is on the personal-development aspects of children learning respect, courtesy, manners, and self-control while participating in a well rounded exercise program. As students of the martial arts, children increase self- confidence, develop self -discipline and improve focus and concentration while they progress through the program. Each of these characteristics improves attitude and grades.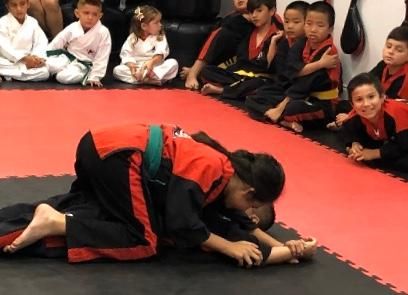 Our Kid's Program curriculum was developed for ages 8 through 12 yr olds. In these age-appropriate, high-energy, fun, and interactive classes students will gain a solid foundation in the Martial Arts. As students progress from white belt to black belt, they learn to master; blocks, strikes, kicks and stances; the basics of Martial Arts. Students will improve physical fitness, balance, flexibility, strength and cardio endurance. While our self-defense program is the basis of our curriculum, our foundation is built by developing life skills in our students. As our karate students increase in physical strength and ability they are also building confidence and developing character as well. We often hear from parents that the life skills taught in their karate classes, carry over into their home and school life. Parents are happy to comment that their child's grades are improving,
they are more focused on homework, they are better at following through with tasks and chores and they are even displaying good, old fashioned manners. At American Karate Academy our martial arts classes are so much more than just learning to defend yourself. We encourage all parents to share their children's Reports cards with us and any child in Honor Roll will be given a reward. Our family friendly atmosphere and our teaching experience makes American Karate Academy the best karate school in Miami, Florida.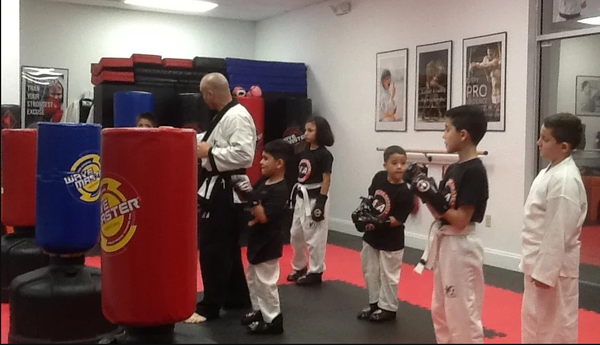 Our objective is to help children improve in each of the following areas:
Self-esteem

Focus

Concentration

Self-discipline

Physical fitness

Self confidence

Positive attitude

Leadership

Respect

Patience

Goal setting

Manners

Strong work ethic

Self-control

Character
We also touch on life lessons and discuss alternate resolutions to some of the issues children face today. These issues are discussed in a non-threatening, proactive way.
Children pay close attention as we explore topics that include:
Avoiding conflicts

Dealing with bullies

Mental self-defense

Proper respect for adults

Stranger awareness

Respect for self and others

Saying "no" to drugs and peer pressure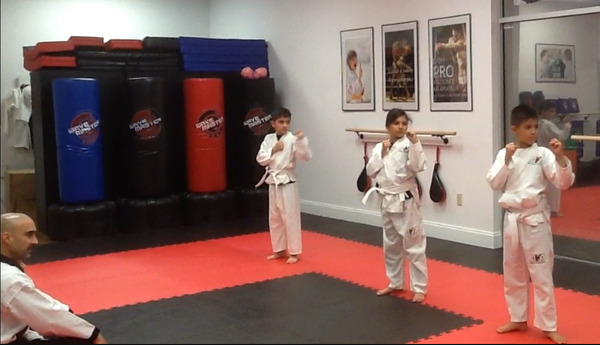 These valuable life lessons help our students understand the connection between what they learn in class and the real-world applications that make martial arts practical and insightful skills for school-age, and beyond.
Character Development
Our instructors are Positive Role Models who will help to teach your child about Respect, Discipline, Focus, Teamwork, Leadership, Perseverance and more. To us, the martial arts is about more than just punching and kicking, it's about self-improvement!
Academic Achievement
It's not enough for us that our students become great martial artists, we want them to become Black Belts in the classroom as well. The focus and listening skills our kids learn during their training will help to improve their concentration, study habits and overall school performance.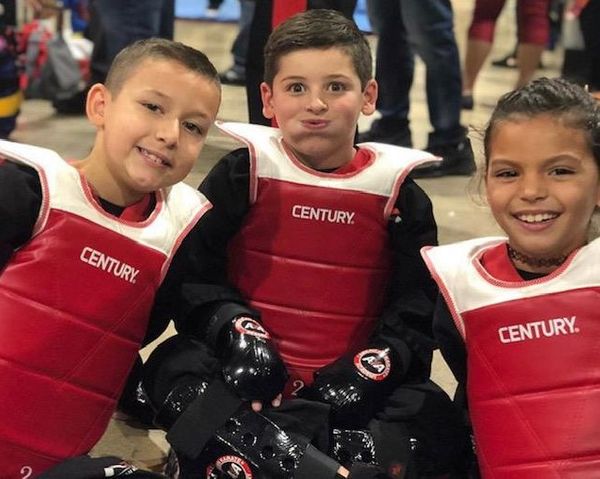 Age Specific Programs
We offer age-specific programs for children that focus on their individual needs and abilities.
Safety & Awareness
Our instructors are not only professional martial artists, but child safety experts as well. We teach proven and effective self-defense for kids, including stranger safety and anti-bullying skills!
What are you waiting for?
Why not give your child the life skills they need to be their best at school, at home, and when dealing with the pressures of everyday life? Let us provide the fitness, discipline and expertise to give your child the opportunity to become a healthy and fit young adult. All while they develop the character development skills and values they need to succeed in life!