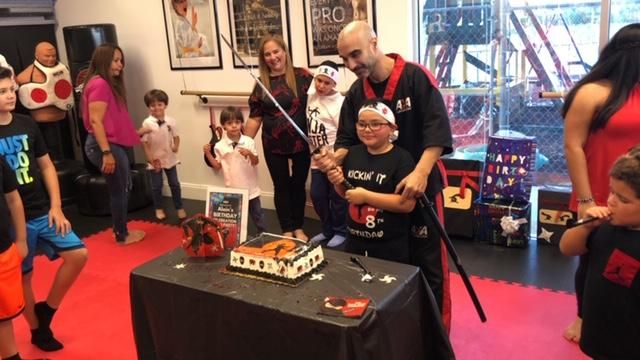 Birthday Parties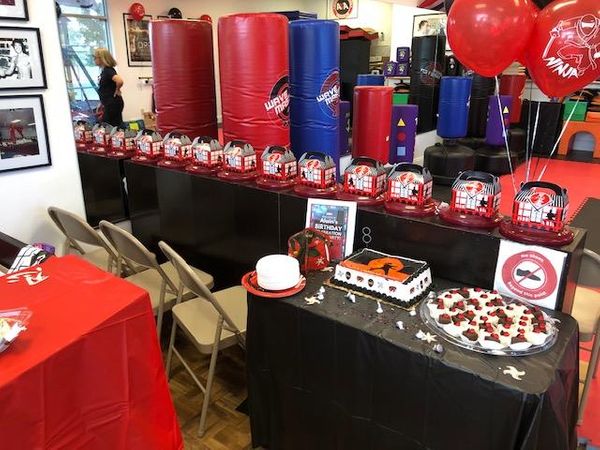 Give your child a Birthday Party that his/her friends will be talking about for months!!!
If you have kids, you have birthday parties. Every year, you search for the best, most exciting party for your child. But have you considered a karate birthday party? Parties at American Karate Academy are more than just dropping the kids off at the fun zone…and letting them run crazy for hours. They're fun, structured events in a clean, safe, healthy, fun environment that kids brag about for months after they've ended. This year, let the American Karate Academy take care of all the planning! In the party, we show all of the kids some basic martial arts moves - and your child will be at the head of the class, teaching along with the instructor. Why we do this, and why it's so powerful : This kind of positive feedback from their peers will boost your child's confidence and self-esteem- and make them feel proud of themselves, and everything that they've accomplished…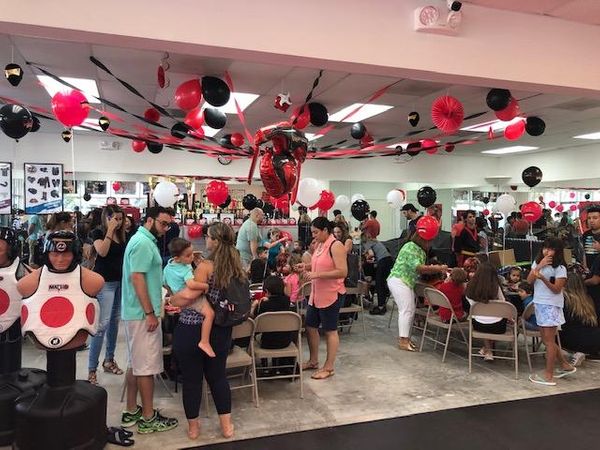 We can schedule a karate birthday party at our academy every weekend. Each party is an hour and a half long. They are the best choice for the most complete, fun and memorable parties available. All guest must sign a Waiver of Liability for Insurance Purposes before participating in the karate party. However, dates are limited and fill up quickly, so reserve yours today!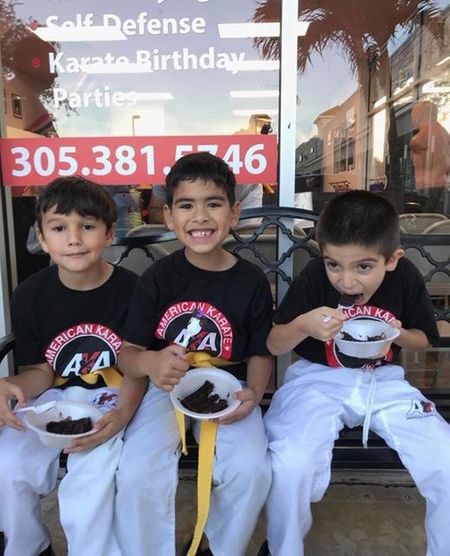 Our karate birthday party package includes:
All paper goods (including cups, plates, napkins, etc.)

Invitations and Decorations

Pizza, Cake, and soda or juice

Super fun-filled karate class, games and more!

We'll handle all the setting up and cleaning up so you can enjoy watching your children having fun while they learn.

Head Bands for each participating birthday child guest.

1 ½ hours of fun Karate ( 1 hour of karate fun and games and ½ hour of parent participating with their child in class.)

Birthday child will experience the thrill of breaking a real wooden board in front of all their friends (This one makes jaws drop every time! Of course, this is only if your child has reached this level of training)…

Goodie bags for each participating birthday child guest.

First 15 guests $425.00 (+ tax) each additional guest is $20; of course, the birthday child is always free. ( Non-Refundable $100.00 deposit required, and balance due 1 week before birthday party.)

Additional time can be arranged @ $30.00 per ½ hour.

All birthday participants receive a free 1 week complementary pass of martial arts classes.