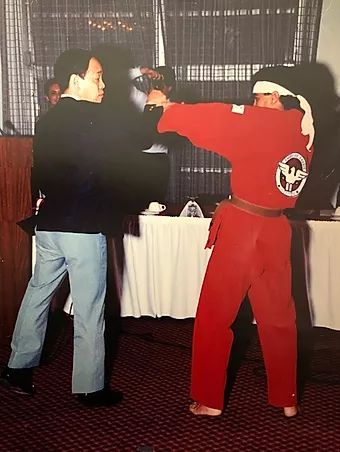 Sensei Lazaro Garcia
Head Instructor, owner and All American Karate Champion Sensei Lazaro Garcia has been in the Martial Arts for over 33 years and has been teaching for over 25 years. Sensei Garcia started taking karate at the age of 12 years old and received his black belt at the age of 14 years old, the fastest anyone could receive a black belt in the 80's at such a young age. Sensei Garcia received the highest black belt honor in the country that a student can receive in 1983 during his black belt graduation that year from Grand Master Jhoon Rhee, Master Angel Gonzalez, and Master Regina Gonzalez. He was named Black Belt of the year. Later that year, Sensei Garcia started teaching at his Master's school and became one of the best Instructors in the Martial Arts. Sensei Garcia has competed in several tournaments such as Battle of Atlanta, US Open, Diamond Nationals, AKA Grand Nationals and many more which he won first place.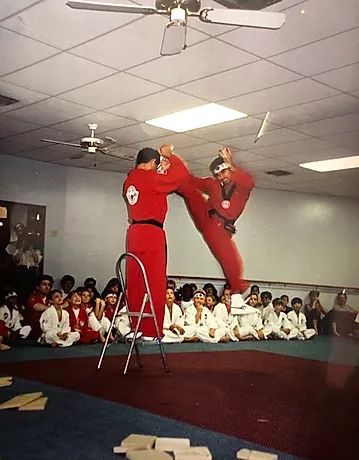 Sensei Garcia was teaching Martial Arts for many years at his Master's school and decided to open his own school and live the dream of having the best school in the country. After many years of waiting to open at a shopping center and not having the financial funds needed to open a Martial Arts school, American Karate Academy open its doors in 2017. Here is when American Karate Academy was established. Sensei Garcia was fortunate to have learned Martial Arts and become an excellent instructor from the best instructors in the world,(Master Angel Gonzalez & Master Regina Gonzalez). Having such great mentors in his life and in the Martial Arts, Sensei Garcia wanted to share the same great traits he received and pass it on to his students. American Karate Academy is a Mixed Martial Arts school that teaches: Taekwondo, Karate, Muay Thai, Boxing, Kickboxing, Self-Defense, Anti-Bullying ect.