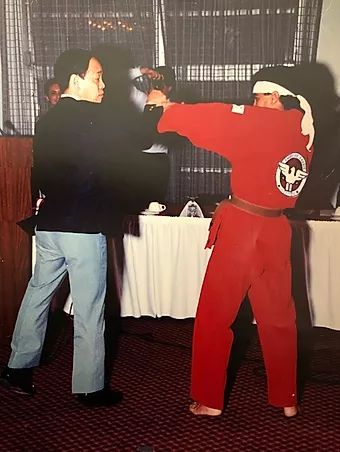 Master Lazaro Garcia
Master Instructor, Owner and All American Karate Champion Master Lazaro Garcia has been in the Martial Arts for over 38 years and has been teaching for over 34 years. Master Garcia started taking karate at the age of 12 years old and received his (Senior) black belt at the age of 14 years old, the fastest anyone could receive a (Senior) black belt in the 80's at such a young age. Master Garcia received the highest black belt honor in the country that a student can receive in 1983 during his black belt graduation that year from Legend and Taekwondo Godfather Grand Master Jhoon Rhee, Master Angel Gonzalez, and Master Regina Gonzalez. Master Garcia was named Black Belt of the year and later that year was featured in the Miami Herald Newspaper, Channel 7 News and Channel 51 (Telemundo). Master Garcia started teaching at his Master's school and became one of the best Instructors in the Martial Arts Industry. In 1991 his Master's school switched to mixed martial arts and started training under the Gracie curriculum (Brazilian jujitsu). Master Garcia has also trained with the Valente Brothers (jujitsu). Master Garcia has competed in several tournaments such as Battle of Atlanta, US Open, Diamond Nationals, AKA Grand Nationals and many more which he won several first places. Master Garcia became one of the best tournament fighters in his division in the 80's.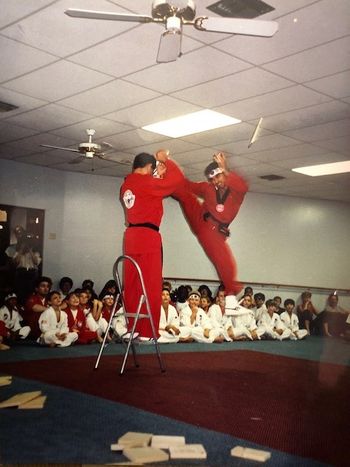 Master Garcia was teaching Martial Arts for many years at his Master's school and decided to open his own school and live the dream of having the best school in the country. After many years of waiting to open at a shopping center and not having the financial funds needed to open a Martial Arts school, American Karate Academy open its doors in 2017. Here is when American Karate Academy was established. Master Garcia was fortunate to have learned Martial Arts and become an excellent instructor from the best instructors in the world throughout his Martial Arts career. Having such great mentors in his life and in the Martial Arts, Master Garcia wanted to share the same great traits he received and pass it on to his students. Master Garcia old school new school teaching methods, dedication, love, personality and temperament has made him one the best children martial arts instructors in the country. Master Garcia has a Master's Certificate in Business, and was a former Firefighter Paramedic. Master Garcia is also a Certified Muay Thai Instructor, Certified Boxing Fitness Trainer, Certified MMA Instructor and a Certified American Sports & Fitness Martial Arts Instructor. American Karate Academy is a Mixed Martial Arts school that teaches: Taekwondo, Karate, Muay Thai, Boxing, Kickboxing, Self-Defense, Brazilian Jiu-Jitsu, Grappling, Anti-Bullying ect.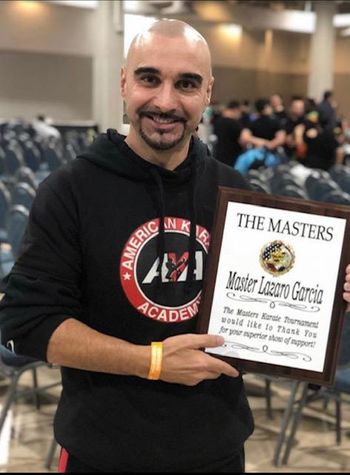 Master Garcia has received several awards for his recognition for outstanding martial arts teaching and his dedication to community involvement. His unique style of teaching kids and adults with passion, love, dedication charisma, personality and old school new school methods has been acknowledged by the community and his peers. Master Garcia has also been recognized and rewarded for superior show of support to the martial arts community.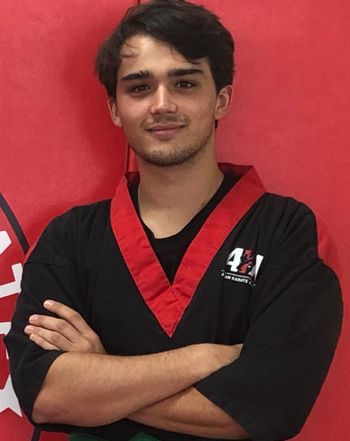 Sensei Gabriel Garcia
Sensei Gabriel has a great personality for teaching kids and adults. He has a great temperament to connect with students of all ages. He is a very liked by all of students and parents at American Karate Academy. He is very knowledgeable in the Mixed Martial Arts and is a great asset to Master Garcia and the staff. He also has great traits that are very difficult to find in person such as loyalty, honesty and punctuality.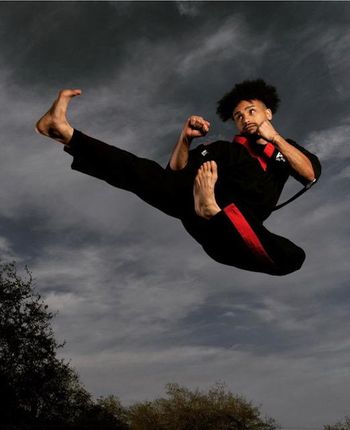 Sensei Alain
Sensei Alain is a black belt in taekwondo and is a great instructor to all student ages. He has very good skills in the mixed martial arts and he is able to transmit those same skills to all the students. He is very liked by both students and parents and has the great temperament and personality that American Karate Academy embraces and teaches at the academy. Sensei Alain is great asset to Master Garcia and American Karate Academy.